"An investment in knowledge pays the best interest." – Benjamin Franklin

Homeowner Education is our Mission
Home Energy Solutions of Wisconsin prides itself on providing the information, data and resources you need to make informed decisions. We encourage you to be involved in the process including the home energy audit. Ask questions and take notes. It is your home and it is important you know how it works.
Browse the educational material below. Feel free to download and share the material with family, friends and neighbors.
A home energy audit (also known as home energy assessment) helps you pinpoint where your house is losing energy so you can prioritize improvements for greater comfort and savings. Upgrades such as air sealing and insulation and HVAC replacement can save you approximately 15% or more on your utility bills while increasing home comfort, safety, durability and resale value. Plus, you may be eligible to receive cash incentives for qualified improvements.

Air leakage, warm air leaking out of your home during winter's heating season (called exfiltration) and into your home during summer's cooling season (called infiltration), can account for over 30% or more of your home's energy costs. Leakage can also cause problems such as moisture, noise, dust and entry of pollutants.

Most experts recommend air sealing and adding insulation at the same time to improve the performance of your home, reduce heat loss and to make sure of the following:
Increased comfort and consistent room temperatures
Savings on heating and cooling costs
Healthier indoor environment and better air quality
An overall more energy-efficient home

Properly insulating your home is one of the most basic and important steps you can take to achieving year-round comfort while lowering your energy costs. Insulation slows down the movement of heat, keeping it where you need it most. This means inside in the chilly winter months and outside during the hot summer months.

Fresh air is essential to the health of your home and especially its occupants. It takes a properly installed ventilation system to make sure the air you breathe is truly up to par. Inadequate ventilation reveals itself in a number of ways. Lingering odors or musty smells, stale or stuffy air, condensation in the inside or outside of windows, excessive humidity and mold and mildew.

Excess moisture in your home can lead to all kinds of issues, including poor air quality and health concerns. More often than not, moisture- and mold-related issues are caused by bad ventilation, improper air sealing and inadequate insulation between the attic and the rest of the home. Solving moisture issues can be tricky, and the damage and cost of repairs only rises the longer you wait.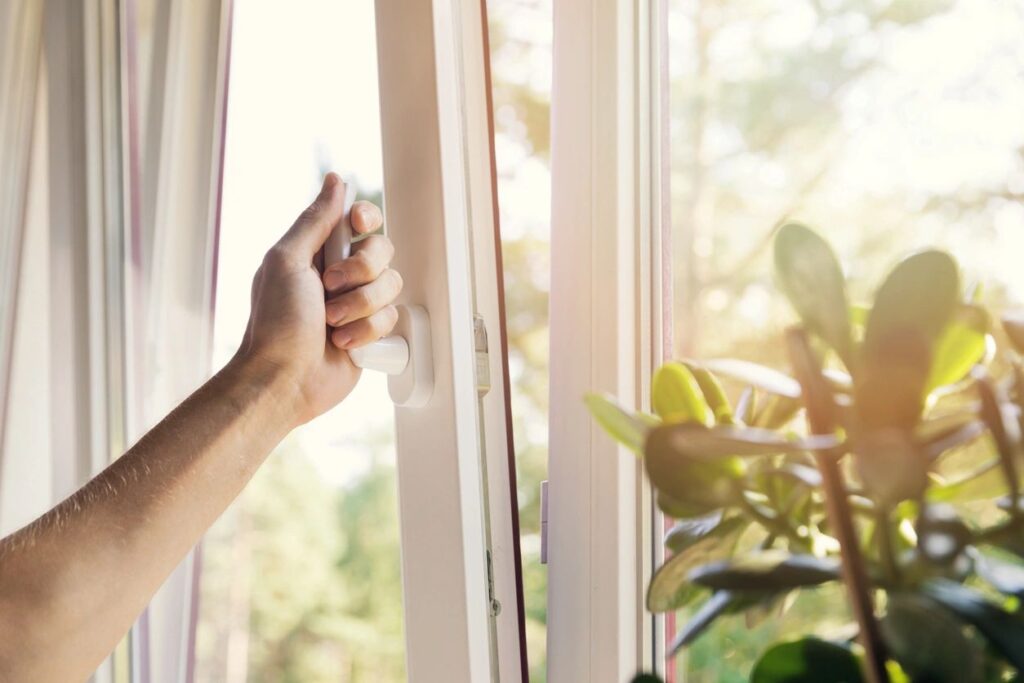 Ice dams develop when snow on your roof meets heat escaping through the attic. Not only can they cause structural damage, they are also a sign of low insulation levels and poor air sealing. Icicles on the edge of your roof or gutter, ice coming off through the soffit, ice form behind gutters and water or ice on exterior walls are warning signs. If left untreated, ice dams can force water to back up under the shingles and into the ceiling or walls of the house, leading to warped windows, buckling floors and collapsing drywall and plaster. Addressing ice dams as soon as possible will save you hundreds if not thousands of dollars.

Replacing windows can seem like the obvious choice to improve your home's comfort and reduce energy waste. But while energy-efficient windows do help to tackle drafts and air leaks, the majority of a home's energy is lost in other areas. In fact, the area surrounding each window, rather than the window itself, is often one of the main culprits. Replacing windows can be very costly and the return on investment can be 20+ years. Upgrading your insulation and air sealing around these trouble spots is easier, less costly and can have a far greater impact on boosting your home's comfort and efficiency than an entire window replacement.

Vermiculite in a home may feel like a difficult situation to deal with. Until the 1990s, Zonolite vermiculite was a popular mineral product used for insulating homes, particularly in northern states like Wisconsin. Unfortunately, much of this insulation was discovered to contain harmful asbestos fibers. The Environmental Protection Agency (EPS) guidelines say you have two options…leave it in place undisturbed or have it removed by a certified asbestos remediation professional.